In the vast realm of heartwarming tales, stories of animal adoptions hold a special place. They're tales of resilience, second chances, and the indomitable spirit of both the animals and their human counterparts.
Among these, the tales of 'unadoptable' animals finding their forever homes are particularly touching. These are the animals that, for one reason or another, are often overlooked, left behind, or even stigmatized.
Yet, every so often, a story emerges that challenges these labels, reminding us of the boundless capacity of the heart to love and be loved.
Such is the tale of Finn, a black cat once deemed 'unadoptable', and KJ, the woman who saw past the label. Their story, captured in a fleeting TikTok video, is a poignant testament to the transformative power of love and the magic that unfolds when we open our hearts to the unexpected.
Dive in, and let their journey inspire you.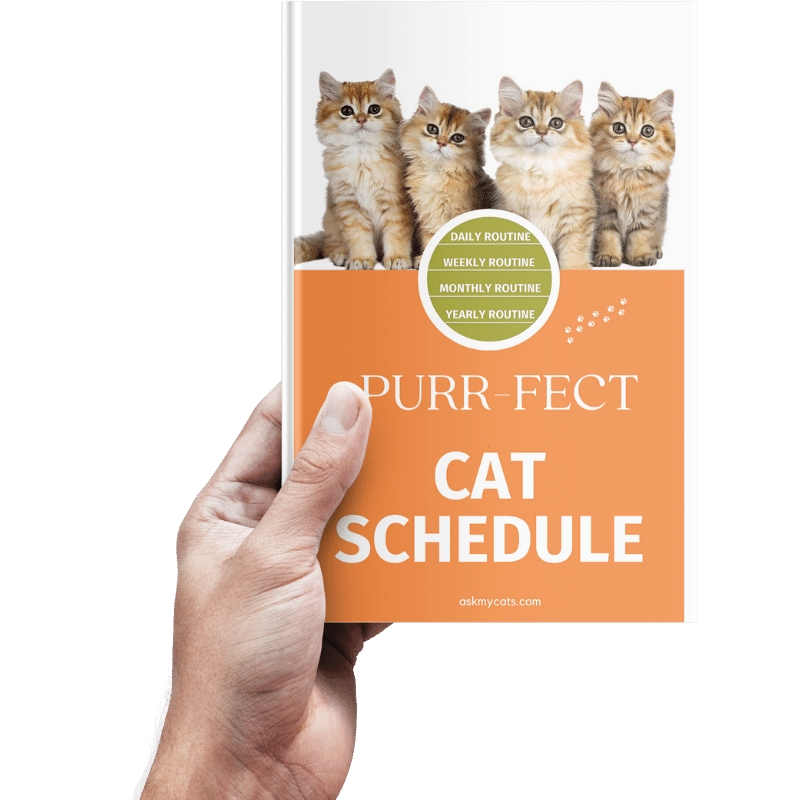 Discover the Secrets to a Happy Cat!
Discover the secrets to creating a happy and healthy daily routine for your feline friend. From playtime to mealtime, sleep to grooming, our expert guide will show you how to make every day a purrfect day for your cat.
Give Your Cat the Perfect Day – Get the Ebook!
The Magic of Adoption
Ah, the joy of adopting a cat! It's a journey filled with anticipation, excitement, and, most importantly, love. For many, the moment they lock eyes with their feline friend, it's pure magic. And for one woman, this magic was captured in a heartwarming video that has since melted the hearts of many.
A Glimpse into KJ & Finn's World
Recently, a TikTok user by the name of KJ & Finn (@sirfinnusa) shared a touching six-second video that has since become the talk of the town. The video's caption reads, "When you adopt an unadoptable cat and no one looks at you the way he does." Oh, how true that is!
In the video, KJ lovingly cradles Finn, her adorable black cat. While KJ gazes into the camera, Finn seems utterly captivated by his mom. The love in his eyes is palpable, and it's clear that these two share a bond like no other.
"Black cats are the cuddliest most loving in my experience," commented one viewer.

"He loves you! Bless his heart," exclaimed another.
The comments section was flooded with heartwarming stories and praises for the duo. It's evident that their story resonated with many.
The Backstory: Finn's Journey to Adoption
But what's the story behind this adorable duo? In a previous video, KJ delved deeper into Finn's adoption journey. The video revealed that Finn had spent a whopping 102 days in a shelter. At one point, he was even labeled 'unadoptable'. Can you believe that?
The video showcased a montage of clips highlighting Finn's sweet nature and the beautiful moments he shared with KJ. It's a testament to the love and care that can transform the life of a once 'unadoptable' cat.
"I have a black cat, and she's the best," shared a viewer, echoing the sentiments of many.
The Plight of Black Cats
But why was Finn deemed 'unadoptable'? The answer might surprise you. Many believe it was because of his color. Black cats, unfortunately, have been victims of superstitions and myths for centuries.
"Black cats have this superstitious bad rep that affects people," pointed out a TikTok user.
And the statistics back this up. Dr. Emily Weiss, ASPCA Vice President, in a conversation with Belmont County Animal Rescue League, shed light on a concerning trend. Black cats, she revealed, are admitted to animal shelters more frequently than any other colored cats. In fact, a study analyzing nearly 300,000 dogs and cats found that black cats and dogs constituted roughly 30% of the animals admitted to shelters.
A Happy Ending
Despite the odds, Finn found his forever home with KJ. Their story is a beacon of hope for all the 'unadoptable' cats out there. It's a testament to the power of love, patience, and understanding.
"We're so glad this cutie found his forever home!" exclaimed a netizen.
And so are we! Their story is a gentle reminder that every cat, regardless of its color or past, deserves a loving home.
In Conclusion
Adopting a cat, especially one deemed 'unadoptable', can be a life-changing experience. It's a journey filled with ups and downs, but the end result is always worth it. KJ and Finn's story is a testament to this. Their bond, captured beautifully in a short video, has touched the hearts of many and serves as an inspiration for all potential cat adopters out there.
So, the next time you're considering adopting a cat, remember Finn's story. It might just inspire you to take a chance on an 'unadoptable' cat and experience the magic for yourself.